For rescue and rehoming news and updates - see our archive page here.


Please Note: We are currently unable to take in any further dogs into rescue at the present time due to our very high workload in other areas and limited resources.

Update: Tyson has found a new keeper and is settling in his new home, more news to follow.
Exempted Dog Lifeline - Tyson:
This is Tyson and he is an exempted dog (registered on the Index of Exempted Dogs) who can no longer stay with his registered owner.  Tyson is two years of age, fully vaccinated and has been neutered, chipped and tattooed as part of the exemption process.
DDA Watch volunteers visited Tyson in December last year and spent the day with him; he is an absolutely beautiful dog who loves human company and is happiest sitting next to you or having his belly rubbed! He lives with his mum, two children, a small dog and two cats.
Tyson is in urgent need of a keeper due to his mum's personal situation - If anyone is interested in becoming the registered keeper, they would need to undergo a home check by DDA Watch and possibly by a police dog legislation officer.
Are you a responsible dog owner, would you be allowed to have an exempted dog live in your home, would you be interested in becoming a registered keeper of an exempted dog?
Tyson is currently in the south east of England, DDA Watch would cover any transport costs and the fee for his insurance which is £25 per year via Dogs Trust membership.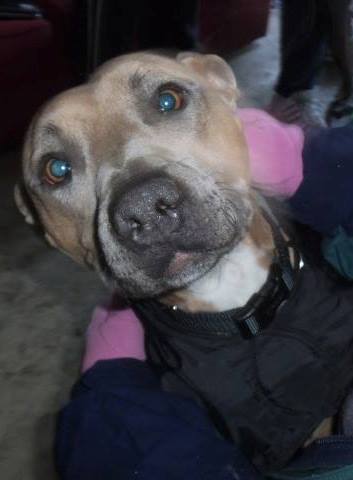 The law currently (changes come into force on the 3rd March 2015) allows for a different registered 'owner' to registered 'keeper' - so for exempted dogs who can no longer stay with their registered owner, which could be for a wide range of reasons until the law changes very soon, there is the option of finding a 'keeper' who can care for the dog as an alternative to destruction.
The registered owner always remains for the dog's life - as recorded with the Index.
The registered keeper takes on full responsibility for the dog, their details are recorded with the Index of Exempted Dogs which is run by Defra - a potential keeper would be home-checked by the police DLO-to check their accommodation for suitability and they will need to fully abide by the rules of exemption, the same as a registered owner would e.g., the compulsory insurance which can be obtained from the Dogs Trust via their membership scheme for £25 per year, also mandatory leash and muzzling in all public places.
Tyson is much loved by his mum and she is very sad to have to part with him, she said Tyson loves teddy bears and playing with footballs. He also play-bows and wiggles when he wants a cuddle and he's a very loving, happy dog.
Tyson is looking for a keeper who is an experienced dog owner, he can live with older children or teenagers and a female dog subject to a happy introduction.
If you may be able to help – please contact DDA Watch urgently for further information:
Email: ddawatch@gmail.com
Tel: 0844 844 0802 / 0844 844 2900 or 0794 1020 754

Teddy Bear:
November Update: We have some great news for our wonderful rescue dog Teddy Bear. New Hope Animal Rescue has offered to take Teddy into their care so Teddy can take another important step in the direction of a forever home. We will continue to cover Teddy's kennel boarding fees and any veterinary costs whilst he is in the care of New Hope Rescue and our volunteers will continue to visit Teddy regularly. Our thanks to New Hope for helping Teddy and we will keep you updated of his progress in due course. Thank you to everyone who has helped us to keep Teddy safe, your support is greatly appreciated on behalf of this lovely boy. Xx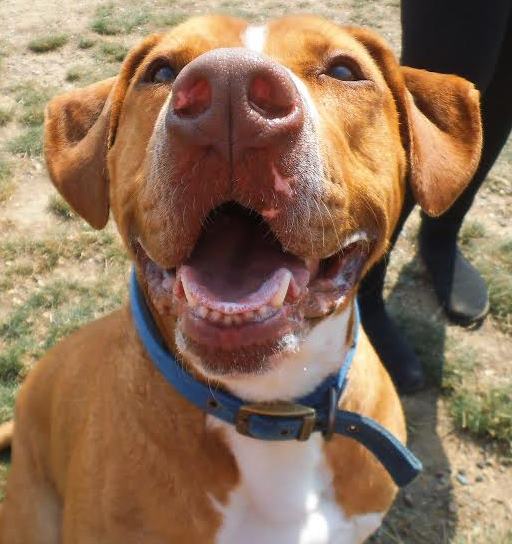 Forever home or rescue placement needed - Teddy Bear is almost 3 years of age and looking for a home or rescue placement. He is microchipped and has been neutered and brought fully up to date with his vaccinations whilst under our care.
The lovely Teddy came to us through no fault of his own, due to circumstances beyond his previous owners control; his mum could no longer keep him having been made homeless and they were walking the streets looking for help, borrowing a phone in the shop ringing every rescue that could be found, we stepped in at the last minute to save Teddy's life and placed him into emergency boarding kennels.
Teddy's previous owner has tried to resolve her housing issue but is unfortunately unable to take Teddy back and he is looking for forever home or rescue placement.
Teddy will benefit from a home where his owner likes the company of an active fun dog and will enjoy continuing with Teddy's training as Teddy loves learning new skills, the interaction and having fun playing games.
Teddy is suitable for a home with teenagers or older. He is a bouncy boy who loves human company, as Teddy has been in kennels for some time, patience and routine will be needed to settle back into a home environment, someone with large breed/dog experience is preferable, we're sure Teddy will be quite happy on your lap-he does like to try to squeeze his whole body on there!
Whilst under our care in kennels, Teddy had a surgical procedure (enterotomy and gastrotomy) to remove a foreign body - which was found in his stomach and intestine, he has fully recovered from the operation and is now back to full health, he had lots of TLC at the vets where he was an ideal patient and extra attention and aftercare at the kennels where our volunteers regularly visit for one to one time and special Teddy hugs!
Teddy has met both large males and females without any issue, he has got excited and plays vigorously if able to! Being able to live with another dog(s) would be subject to introduction. Teddy travels well in the car, he likes a car ride and is not used to living with cats.
If you are interested in offering Teddy Bear a permanent home or rescue placement please contact us to enquire further about this lovely mixed breed dog who is hoping for a forever home and lots of love and attention to make his life complete.
All potential homes are home-checked thoroughly and adoption is subject to written agreement. We offer life time back up for all our rescue dogs.
For further details - please contact us:
Email: ddawatch@gmail.com
Telephone: 0844 844 2900 / 0844 844 0802



Adorable Alfie! 
Update November: Beautiful Alfie is now with Carla Lane Animals in Need Liverpool, he is also listed on their Facebook page -
"My name is Alfie. I was helped by DDA Watch who arranged and paid for me to be in boarding kennels when my previous owner could no longer keep me. I am vaccinated and neutered. Animals in Need took me on to find me a forever home. We know that I have lived with teenagers. The photo lady was most taken with my unusual coat. I am a fawn colour but my extremities fade to black and I have really nice markings. She said I was distinguished looking! I am very friendly and I am 7 years old, but my teeth are quite poor so we think I haven't had a very good diet. I am a bit skinny and I am loving my food here! I seem ok with other dogs so should be fine with them given a sensible introduction. I will sit and give my paw for a treat. Please come and see me, you won't find another one who looks like me!! Love Alfie xx"
Update: Some great news for Alfie who is in emergency boarding - a rescue placement has been secured with a fantastic charity. We will update on Alfie's progress again shortly, a big thank you to everyone for sharing Alfie's appeal note xx
Staffie Alfie is currently is emergency boarding kennels in the Merseyside area and is in need of a rescue placement; if your rescue can help, please contact DDA Watch urgently.
Seven year old Alfie was unable to stay with his owner due to a housing issue and was placed into kennels by his owner whilst the housing situation was worked on, but the housing issue could not be resolved and Alfie is unable to return to his owner: Alfie now desperately needs a rescue to take him in.
Alfie is fully vaccinated up to-date, neutered and micro-chipped and he is a healthy, happy boy who adores human company. We are in regular contact with the kennels to check on Alfie's progress and the staff say Alfie is a lovely dog who will make someone a great companion. DDA Watch is contributing towards Alfie's emergency boarding costs at £56 a week in order to keep Alfie safe.
If you can help by offering a rescue placement for Alfie please contact us via email at ddawatch@gmail.com or telephone 0844 844 0802 for further details.
Adorable Alfie!


DDAWatch Ltd is a Not for profit company, registration number 7393352While care has been taken to ensure information is correct it must be noted that this site should be considered a guide only. If you find yourself affected by legislation you must seek legal representation. Information given is for England and Wales only. Legislation in Scotland and N. Ireland may differ.