An MP has pressed The Prime Minister to change dangerous dogs laws. At PMQs Mr Marsden asked the PM to ask the DEFRA Secretary Michael Gove MP to act urgently on the committee's recommendations and not take the approach of a Minister in the Lords who told them even a good dog had to be put down as "collateral damage".

EFRA Inquiry Report Published - October 2018:
The EFRA Committee report calls for a full-scale review of current dog control legislation and policy to better protect the public.
DDA Watch Response to EFRA Report:
DDA Watch welcomes the EFRA detailed report and we support the recommendations made to government.

Writing to Your MP - DDA Watch Guide & Information:
The EFRA Inquiry is ongoing and now is a good time to write to your own Member of Parliament (MP) to give your opinion on breed specific legislation. Letters don't have to be complicated, it can be short or lengthy, the main point is that you do contact your MP and let them know this issue is important to you.

London Takes Part In Global Rallies:
calling for the repeal of Breed Specific Legislation (BSL) took place as part of the Global Protest Anti-BSL Rallies held each year. The London event was organised by DDA Watch Ltd and other awareness events were held in Ottawa, Canada, Germany, Ontario Canada and Cardiff, Wales.
K9 Magazine - Dog Lovers Unite for Coordinated Rallies Calling for Urgent reform to Dog Law

As told to DDA Watch and shared with the kind permission of those who loved and cared for him.

We are organising a Peaceful Protest which is taking place at Westminster-please show your support.
Dogs Monthly Magazine - Anti-BSL Campaigners Prepare for London Rally

Petitions - Please Sign and Share:
We have compiled the details and links to petitions which are open and also you can browse through some of the closed petitions to see what the outcome or response was.

The Environment, Food and Rural Affairs Committee has today (11/5/18) launched an inquiry into the legislation on dangerous dogs - have your say.

Visit our News Archive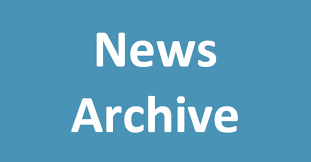 Some of the dogs affected by BSL that we have assisted, helping to reunite them with their loving families. We have also helped some rescue dogs, enabling them to have a happy future.

If you have an exempted dog (registered on the Index of Exempted Dogs) you need to keep your compulsory 3rd party liability insurance up-to-date, at all times and when you renew it you need to send proof of your insurance cover to the Index - if your insurance lapses then your dog is at risk of being seized and may be destroyed.
If you are in need of help - please contact DDA Watch for advice.



Latest videos from DDA Watch TV Read more...

Care has been taken to ensure that our information is correct. The information and advice given by DDA Watch is for general purposes and is intended for guidance only, it does not constitute legal advice. The information and opinions expressed should not be relied on or used as a substitute for legal advice, if you require details concerning your rights, legal advice or find yourself affected by legislation it is recommended that you seek professional legal advice. 
Information given is for England and Wales only. Legislation in Scotland and N.Ireland may differ.